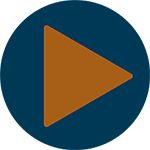 watch the sthlmnyc video
STHLMNYC brings people together to learn, to discuss and to collaborate to influence the future of our cities by providing innovative solutions for the urban environment.
Through semiannual seminars, STHLMNYC brings together specialists from Stockholm and New York City and beyond. The outcome of a collaboration between Stockholm and New York City leads to new visions as they appear to be each other's perfect opposites and supplements, sharing the same ambitions. The active collaboration of participating architects, urban planners and relating professions, with input and support from invited specialist, provides for a wide variety of ideas and visions that will trigger a new critical thinking in architecture.
Participants  learn from each other and common experiences,  discuss the value of design and influence how future projects could develop.
STHLMNYC aims to rethink and reformulate architecture to impact the future of our urban environment.
Join us to shape our future!